Assembly Plant and Western Region Office

RINGSPANN Power Transmission India Pvt. Ltd.
GAT No: 679/2/1, Village Kuruli, Taluka Khed, Chakan-Alandi Road
Pune – 410501
India

+91 2135 677 500
Northern Region Office
Rakesh Ranjan
3rd Floor, A-17B, Sainik Nagar,
Near - Nawada Metro Station,
Uttam Nagar,

New Delhi - 110059
India
+91 97110 58909
Eastern Region Office
Flat No:1E, 2nd Block
PS Srijan Sonargaon
321 Sonarpur Station Road
Po-Narendrapur
Kolkata - 700103
India
+91 83348 23231
Southern Region Office
B-307,Swara Apartment
Balaji Nagar, 1St Street
Numbal, Iyyapanthangal
Chennai - 600077
India
+91 99624 63311
Bangladesh
M.I.M Technologies
58/14, Sonadanga R/A
Khulna - 9000
Bangladesh
Contact Person:
Mr. Moin-Ul-Arefin
Contact Numbers:
+88 01711 668277
+88 01714 352452
Nepal
S.S.B. Traders
Teku, Kathmandu, Nepal
Contact Person:
Mr. Pratik Sarawagi
Contact Numbers:
+977 01 423 9334
+977 09801 085549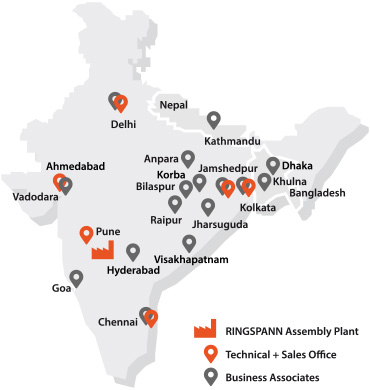 RINGSPANN Power Transmission India Pvt. Ltd. is a 100% subsidiary of RINGSPANN GmbH, founded in 2011. RINGSPANN is the market leader for Freewheels and Backstops and one of the leading suppliers of other Power Transmission Products in India. These includes Shrink Discs, Cone Clamping Elements, Industrial Disc Brakes, Force & Torque Limiters and Flange Couplings. Our team is dedicated to focus on customers and to offer our world class products & services.
We have set up and Assembly Plant in Pune to cater to the requirements of customers from India, Bangladesh & Nepal region. At the moment the assembly warehouse will stock parts that are mostly used by our existing customers, however with higher market penetration we will stock more variance in future for faster delivery of the finished products from RINGSPANN India.
Please contact us and we are pleased to assist you to build a long lasting partnership.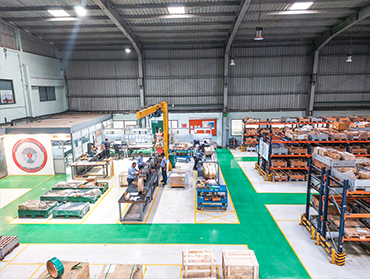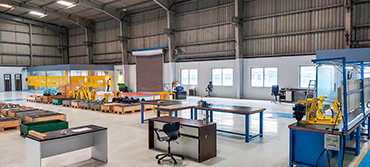 Specialists in Mechanical Power Transmission
Wide range of product categories related to Mechanical Power Transmission
Engineering expertise in mechanical Power Transmission
Superior Technology
Continuous efforts and investments in R&D
Sustained and Reliable performance of the products
Responsive Organisation
lndian support through assembly plant in Pune – India
Qualified and trained technical, service & sales force
Quick response time and Solution oriented
Available on all 4 regions
RSIN Managed Inventory
Despatches linked to customers  actual monthly requirements
Efficient Inventory matrix held by RSIN – delivered on-time for production & availability of spare parts for emergency breakdown

CV Shivakumar

Director & CEO




+91 2135 677 500

+91 2135 677 505

Raghavendra Patil

Dy. General Manager Accounts & Administration




+91 2135 677 500

+91 2135 677 505

Chandrashekhar Rao
Dy. General Manager Key Accounts &
Order Processing




+91 2135 677 500

+91 2135 677 505

Sharath Kumar
Manager Application Engineering &
Business Development




+91 2135 677 500

+91 2135 677 505

Manjunath Arjune
Asst. Manager
Quality Control & Assurance




+91 2135 677 500

+91 2135 677 505

Gomatesh Malikwade
Executive Marketing Sales
(West Region)




+91 2135 677 507

+91 95453 65588

+91 2135 677 505

Rakesh Ranjan
Assistant Manager Sales
(North Region)




+91 97110 58909

Randeep Kumar
Assistant Manager Sales
(East Region)




+91 83348 23231

Sourav Kumar
Assistant Manager Sales
(South Region)




+91 99624 63311

Shreyas Ambedkar
Sr. Engineer Sales & Service Workholding




+91 2135 677 514

+91 95458 86514

+91 2135 677 505

Krishnaji Patil
Sr. Technician Assembly Department




+91 2135 677 500

+91 2135 677 505

Rakesh Bhavsar
Sr. Executive Accounts & Administration




+91 2135 677 506

+91 2135 677 505

Shivashankar Patil
Sr. Executive Assembly Department




+91 2135 677 500

+91 2135 677 505

Sanjay Kamble
Executive Technical Support




+91 2135 677 500

+91 2135 677 505

Suryakant Biradar
Technician Assembly Department




+91 2135 677 500

+91 2135 677 505

Kuldip Kute
Technician Assembly Department




+91 2135 677 500

+91 2135 677 505

Manik Mule
Housekeeping Department




+91 2135 677 500

+91 2135 677 505

Punam Dere
Officer Accounts & Administration




+91 2135 677 500

+91 2135 677 505

Smita Patil
Executive Order Processing & Purchase




+91 2135 677 500

+91 2135 677 505

Prachi Jadhav
Executive Order Processing




+91 2135 677 500

+91 2135 677 505